Jill Reil
Jill Reil has been a member of the Adams and Sullivan staff since 2017. Jill attended UNO after graduating from Marian High School in 1980. She studied Design and Art History at UNO before leaving the area. Upon returning, Jill graduated from Metro Community College with a double Associate Degree in Applied Science in Legal Assistant Family Law and Legal Assistant Law Commercial Law in 1996. Jill is the first point of contact in the office at Adams and Sullivan.
She works in Estate Planning, Guardianships, Conservatorships, Corporate and LLC Minutes and Waivers, and other items to maintain the books for clients. In Jill's spare time, she enjoys gardening and canning (she has taken 1st place in the Sarpy County Fair and 2nd place in the State Fair with her grandmother's pickle relish), reading, golfing, and traveling with her husband and dog Rudy.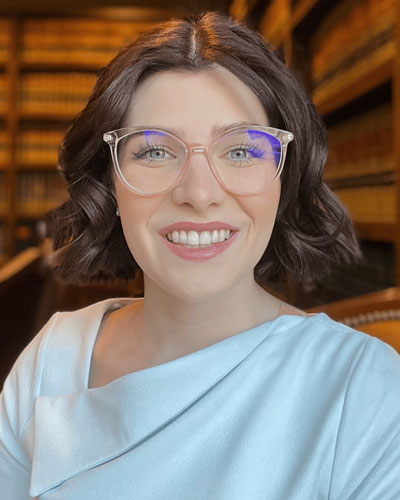 Brooke Tilley
Brooke Tilley graduated from Guilford College in North Carolina in 2018 with a Bachelor of Science in Business Administration and a double minor in Criminal Justice and Business Law. Shortly after graduation, Mrs. Tilley moved to Bury St. Edmunds, England, to be with her husband, who serves in the United States Air Force. They received permanent change of station orders to Offutt Air Force Base and moved to Papillion in 2019.
Brooke began working at the Sarpy County Public Defender's Office in 2019, where she spent three years working as a legal secretary for criminal defense attorneys. During her time with the Public Defender's Office, Brooke became experienced in working diligently with clients, drafting pleadings, and has participated in many appeals to the Nebraska Court of Appeals and Nebraska Supreme Court. She joined the Adams and Sullivan team in 2023. At Adams and Sullivan, Brooke focuses on litigation and research, striving to solve complex legal issues.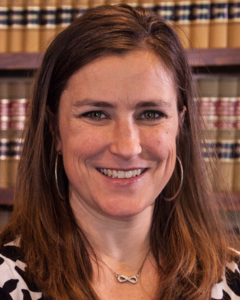 Jennifer Fett
Jennifer Fett has been a member of the Adams & Sullivan team since 1997. A graduate of the University of Nebraska at Omaha, she focuses in the areas of corporate law, real estate, and sanitary and improvement districts. In Jennifer's free time, she enjoys shopping, reading and spending time with her kids.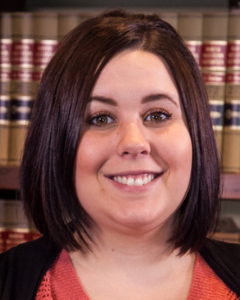 Megan Gaydosh
Megan Gaydosh was born into a military family and has been a lifelong resident of Sarpy County, Nebraska. After graduating high school in Bellevue, Megan worked in the banking industry before joining Adams & Sullivan as a receptionist in 2013. In 2015, Megan was promoted to legal assistant in support of civil litigation. Since 2017, Megan has been working as a paralegal, primarily in support of civil litigation and Family Law. Megan is an active member of the Nebraska Paralegal Association (NePA).
Megan is a proud mother to one son and in her spare time, she enjoys spending time with her family and her dogs. Megan is also an avid fisherwoman, enjoys spending time in nature, camping with family, and is an all-around outdoors Nebraska girl.