Insurers facing general liability, auto insurance, construction claims, workers compensation claims and agribusiness liability issues need experienced, effective, cost-efficient defense representation behind them, both in and out of court. In Greater Omaha and Nebraska statewide, the insurance defense attorneys who provide trusted advice and valued results — and have since 1951 — are at the Adams & Sullivan, P.C., L.L.O., law firm in Papillion.
Our lawyers are prepared to deliver quality advocacy for policyholder disputes, appeals and arbitration, mediation, subrogation, product and premises liability matters, trucking accidents, catastrophic loss, fire loss, theft claims, property claims, homeowners insurance, motor vehicle liability and farm accident liability.
We can also safeguard your interests in matters related to uninsured and underinsured motorist claims, and against allegations of insurance bad faith.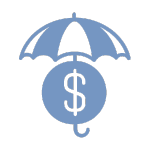 Adams & Sullivan excels at thorough investigation, case preparation and persuasive presentations of your objectives. We know how important a favorable outcome can be in any insurance dispute. For an initial consultation with our Omaha insurance defense lawyers, contact us or call 402-339-9550.
Our law offices are conveniently located directly across from the Sarpy County Courthouse in Papillion, Nebraska.