Business Transactions & Litigation
In today's competitive marketplace, and especially during an uncertain economy, a business start-up or tear-down should be executed correctly the first time. The experienced, effective, cost-efficient corporate lawyers at Adams & Sullivan, P.C., L.L.O., can help you do that. Since 1951, our business law firm and its predecessors have related to your goals, as business owners in our own right, and provided trusted advice and valued results to many generations of Nebraska entrepreneurs.
Adams & Sullivan attorneys take you every step of the way, in good times and bad — responding to sudden crises, handling every detail of every document, and generally safeguarding your interests during any development that affects your company's smooth operation.
Contact our lawyers to discuss your corporate goals in an initial consultation. In everything we do for you, we are dedicated to your success.
You can use our resourceful representation for any business need, from start-up to resolution for a partnership or shareholder dispute, or transferring leadership of your closely held family business to a new generation.
We arm you with the facts and options you should be aware of, which can lead to sound decisions about your future. Contact the Omaha business transaction attorneys of Adams & Sullivan to arrange your initial consultation.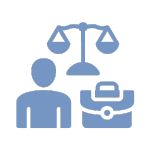 As lawyers for your Greater Omaha company, Adams & Sullivan consistently safeguards your interests from formation to dissolution or succession of your Nebraska company, in practice areas that include:
P

Entity selection ("S" and "C" corporations, and LLC's)

P

Contract negotiation, drafting and review

P

Purchase and sale of established businesses

P

Commercial real estate development and transactions

P

General representation & virtual in-house counsel for ongoing corporate issues

P

Mergers and acquisitions

P

Joint ventures

P

Intellectual property

P

General litigation for breach of contract and breach of fiduciary duty issues